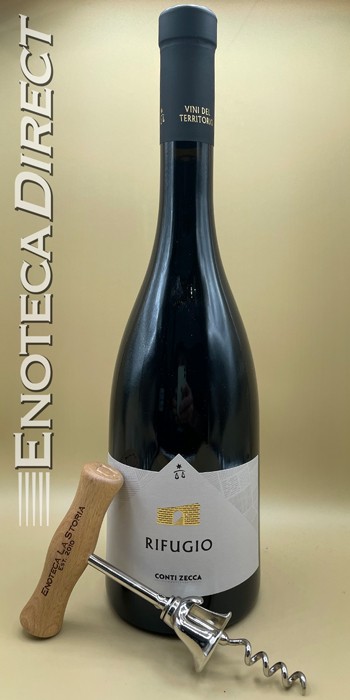 2019 Conti Zecca 'Rifugio' Primitivo Salento
Puglia, Italy
100% Primitivo from the twenty acre vineyard Saraceni in the Veglie subregion of Salento. The fruit is destemmed and soft pressed before fermentation in temperature controlled stainless steel, with aging taking place in neutral oak barrels and lined cement tanks.
Primitivo is the third most planted red grape varietal from Puglia, located at the heel of the boot in Italy. The difference between Primitivo and Zinfandel has been a great debate but DNA testing concluded that these varietals are very similar genetically. They are in fact 'siblings', if you will, deriving from the rare indigenous Croatian varietal: Tribidrag.
This wine takes its name from an underground shelter where the local inhabitants took refuge during dangerous situations across the centuries. The entire area was called Rifugio which is today a plot particularly suitable for the cultivation of Primitivo grapes.
Tasting Notes
Inky-ruby color. Cassis, strawberry, roasted coffee and sexy woodsmoke on the nose. Appealing, savory and sweet, with very good energy and purity to the sappy red fruit flavors. The sweet finish is firm but smoothly tannic.
About Conti Zecca
Conti Zecca is considered one of the most respected wineries in Puglia and dates back to the year 1500. Today, the family's current generation — Counts Alcibiade, Francesco, Luciano, and Mario — continue to produce quality wines through a perfect balance of tradition and innovation.