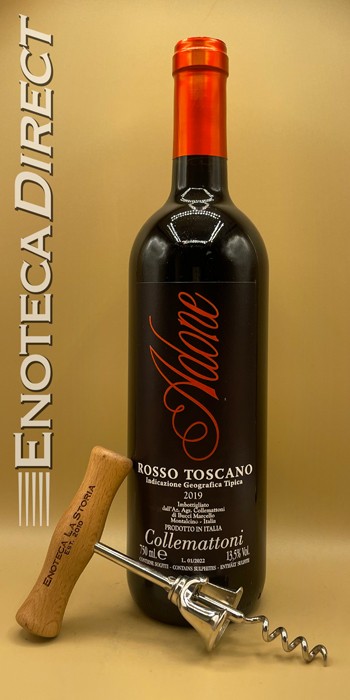 2019 Collemattoni 'Adone' Rosso
Tuscsany, Italy
95% Sangiovese, 5% Merlot, sourced from young wines and all certified organic. 100% destemmed with a soft pressing, fermentation in stainless steel tanks at controlled temperatures, maceration for 10 days. Aged in the bottle for 6 months before release. Wine is slightly filtered before bottling. The name 'Adone' is a tribute to Ado Bucci, Marcello's father, who helped his son create the Collemattoni winery.
Tasting Notes
A knockout at its price point. Enjoyable now, with the addition of Merlot increasing the suppleness of the fruit and palate. Delicate aromatics of red fruits, underbrush, truffles, violet petals, and spices spring from the glass. Sleek and polished, with some mocha and gentle herbal notes adding to the palate.
About Collemattoni
Collemattoni takes its name from the farmhouse, which, over time, has become the trademark of the winery and wines. The farmhouse dates back to at least 1672, the year in which it is registered in the parish archives as a family home.
This is a tiny seven hectare estate in San Angelo in Colle, on the southern side of the hill of Montalcino. Marcello Bucci, who studied oenology under Signora Fuligni (Roberto Fuligni's aunt), is making wonderfully good wines, which have rapidly increased both in quality and international recognition. The wines from these vineyards are fuller and riper than wines from the northern parts of the zone. Collemattoni is one of the best value wines of the region.