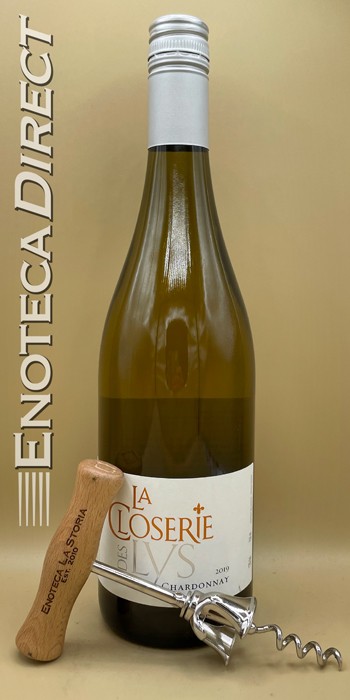 2019 Closerie de Lys Chardonnay
Languedoc, France
This is unoaked mountain Chardonnay at its best, lifted, fresh and delicious. Soil is clay and limestone situated at altitudes between 350 and 500 windswept meters above sea level. Climate is Mediterranean with nocturnal freshness due to the Pyrenées Mountains. Vines are 15 years old. The wine undergoes full malolactic fermentation to add some textural richness to its high acidity. 100% stainless steel. 8,300 cases made annually.
Tasting Notes
Citrus, green apple and lime zest dominate in this medium body chardonnay. Nice balance of fruit and oak. Hint of cream and vanilla on the finish.
About La Closerie de Lys
Roughly 50 miles south of the old walled town of Carcassonne are the vineyards of Closerie des Lys. They grow deep in the Pyrenean foothills on the sides of two mountains, flanking a little hollow anchored by the village of Antugnac. The village is old and forgotten, with a church that was fortified in the Middle Ages as a bastide against marauding mercenary bands, but few travelers venture off the main road to climb the hill to visit Antugnac and its church.
Closerie des Lys was founded in 1997 by the Collvray and Terrier families who are also partners in Domaine des Deux Roches in the Mâconnais. Closerie's vines are in Limoux's Haute Vallée de l'Aude—the coolest zone of the region, a narrow band following the Aude River from Limoux to Quillan. Local born, Mathilde Fort has been chef du cave since 2013 after a stint at Errazuriz in Chile and training at Domaines Didier Dagueneau, Mas Amiel, Vieux Télégraph and Burgundy's Clos du Tart.