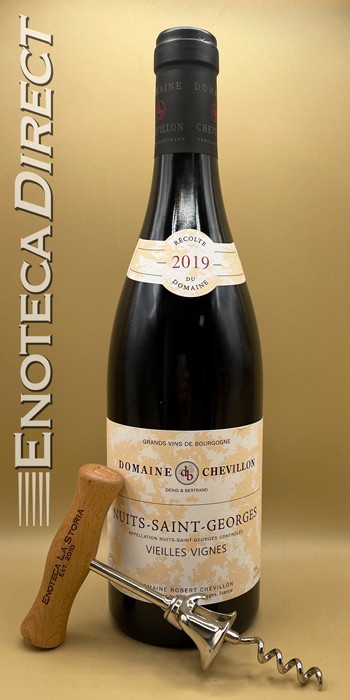 2019 Chevillon Nuits-Saint-Georges "Vieilles Vignes"
Burgundy, France
The stunning collection of premier cru and old-vine vineyards held by the two Chevillon brothers would make any Pinot Noir grower jealous. Their innate ability to carefully tend the vines and master the difficult Burgundian conditions provides ripe, healthy clusters of grapes year after year. Taste through the barrels of Chevillon post-harvest and it doesn't matter what happened the year before, almost as if by miracle, the wines show class and character and each terroir has its distinct idiosyncrasies. It is le vrai Pinot chez Chevillon.
Traditional Nuits-Saint-Georges at its best, this Pinot Noir is delicate, floral, and soft on the palate. A silky, plush texture, full of earthy undertones.
Founded in the late 19th century, this domaine in Nuits-Saint-Georges is under its fifth generation of Chevillon family management, with brothers Bertrand and Denis Chevillon working the vines and making the wines under the tutelage of their father, the eponymous Robert Chevillon. This is old school Burgundy- Aligoté and Pinot Blanc are planted amongst the Pinot Noir vines, and farming is lutte raisonnée. Similarly to Domaine Henry Gouges, Domaine Chevillon owns an incredible lineup of 8 old vines Premier Crus vineyards in Nuits saint Georges and the total area under vines is almost 13 hectares. They produce attractive, fruit forward wines that drink well relatively young but also have long aging potential. The wine making is traditional, with 100% destemming, cold maceration followed by slow fermentation, and spend 18 months in oak, 25-30% of it new (for the premiere crus). The final result is structured, fruity, elegant, fine and complex wines, made for long aging but also accessible relatively early.