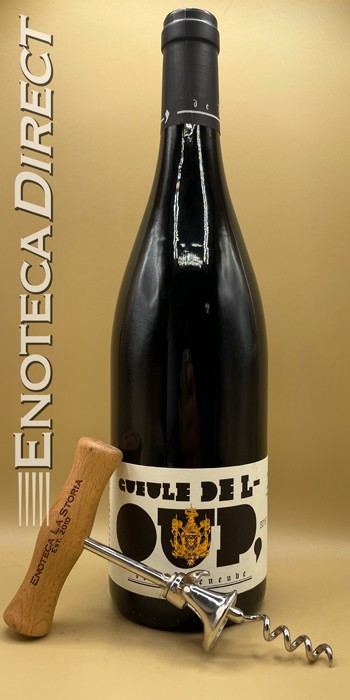 2019 Château de Roquefort "Gueule de Loup" Rouge
Provence, France
Grenache noir (80%), Cabernet Sauvignon (10%), Cinsault (10%). Vines are 35 to 60 years old. Vinified in open-top cement vats then aged in Barrels of 40 hl and cement vats. A mixture of chalky clay and rocky soil, with numerous flinty inclusions. All grapes certified biodynamic and harvested manually. Exposure on moderate and gentle slopes facing the West and Northwest. Cool climate for the Provence area due to the altitude (360 to 390 m).
A deep purple color. A sustained nose of red fruits, garrigue scents. Pristine and crisp on the palate, great elegance and purity, perfect tannins. May let the wine age, or drink and enjoyed immediately!
The Château de Roquefort is ideally situated in The Côtes de Provence Appellation, between the Massif de la Sainte Baume, which rises to an altitude of 1,042 metres, and the coastal Calanques National Park. The landscape here is a formation of high plateaus, where organic vineyards are cultivated biodynamically at an altitude of 390 metres, cut out of the imposing rocky clay - limestone soils. The vineyards have been certified bio since 2006. It is in this naturally, wild environment that Raimond de Villeneuve has chosen to follow his passion; the life of a vigneron, for over 25 years. The terroir here is essential thanks to the microclimate created by altitude and the fact that the vineyards are facing North-Northwest, which brings much freshness to his wines.
"They are not serious wines but rather wines for people who seriously enjoy drinking wines for the pure pleasure that they will procure."