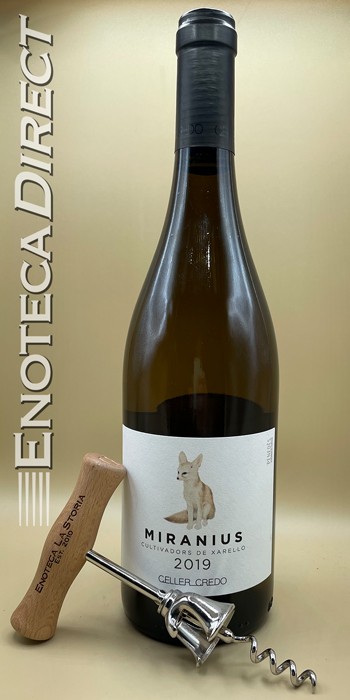 2019 Celler Credo Xarel-lo 'Miranius'
Penedès, Spain
Miramius, made 100% with estate-grown grapes, is 100% organic and biodynamic Xarel-lo, one of the main grapes in the Cava sparkling blend. The wine is wild yeast-fermented and bottled unfiltered, so there may be naturally occurring sediment in the bottle.
Tasting Notes
Loads of mineral-driven salinity, zippy acidity, and hints of green pear in this one. Only 11% alcohol. Very serious, age-worthy Xarel-Lo. This dry white has loads of depth and acidity, as well as minerality. Wonderful with food, including tapas, jambon, and dishes with green/vegetal notes that might be difficult to pair. If you love natural wines with that are not fruity-juicy, this is one to try!
About Celler Credo
Noted Spanish sparkling wine producer Cavas Recaredo was founded in San Sadurni d'Anoia in 1924 by Josep Mata Capellades, who named the domaine in honor of his father, Recaredo Mata Figueres. Today the operation is run by his two sons, Josep and Antoni Mata Casanovas, with Ton Mata actively involved and representing the succeeding generation. Celler Credo is their still wine project, the only project established in Penedes to work exclusiveely with the native white variety Xarel-lo. Like the wines of Recaredo, Celler Credo wines are organic and biodynamic.