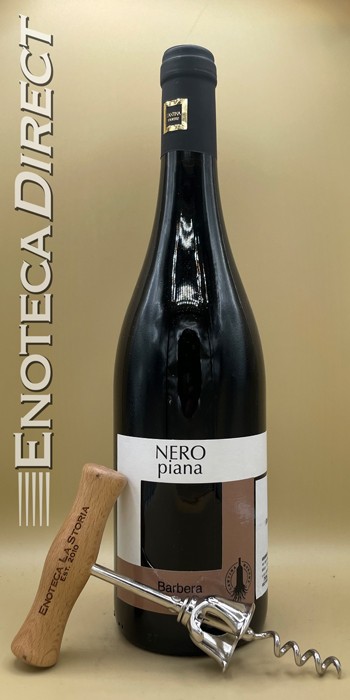 2019 Cantina Morone 'Neropiana' Barbera
Campania, Italy
100% organic and biodynamic Camaiola (Barbera del Sannio). Fermentation is spontaneous using indigenous yeast. Maceration in steel for 20 days. Aged for 6 months in old, neutral wood. The wine is neither fined nor filtered before bottling. Only 2400 bottles per year are made!
Savory, tart and tangy, this is old school Barbera made totally naturally. It's got aromas of leather, violets and spicy plums. Light to medium in body, it's almost effervescent in its brightness and acidity.
Cantina Morone is small certified-organic family farm run by siblings Eleanora and Giovanni. While the azienda was officially incorporated only in 2011, the vineyards have been farmed by the family for generations. In previous days, fruit was sold in bulk to the local cantina sociale. Today, Eleanora and Giovanni concentrate on grapes indigenous to this corner of Campania: Falanghina, Fiano, Piedirosso and Barbera del Sannio (which bears no relation to the similarly named Piedmontese varietal), and produce wine in small quantities, attuned to the differences between parcels. The agricultural practices are biodynamic. The days of pesticides, fertilizers and irrigation are long gone.