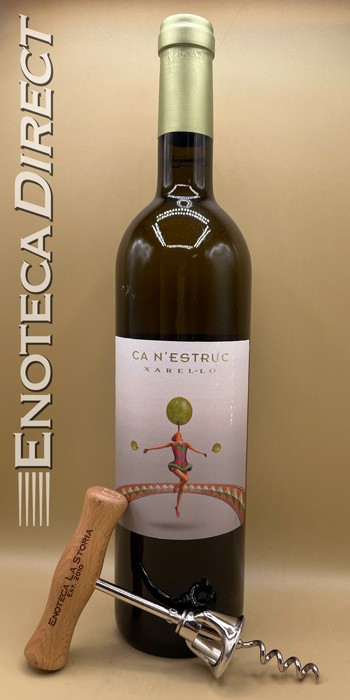 2019 Ca N'Estruc Xarel-lo
Catalunya, Spain
This biodynamic Xarel-lo is sourced from a single 2 ha vineyard. Vines are 30-40 years old, grown on poor clay and gravel soils, and have been retrained from traditional bush to trellising. The vineyard is called Vinya del Hort (which means 'vineyard at the vegetable garden' in Catalan). After hand harvesting individual parcels are fermented separately in stainless steel tanks of 25-200hl, at controlled temperature, for 12 days. The parcels are then blended prior to bottling.
Ca N"Estruc is a family property located in a unique place, the slopes of the mountain of Montserrat, in the municipal term of Esparreguera (near Barcelona). The estate is one of the oldest properties –documented since 1574– and has lived in harmony with its environment for centuries. Currently, 22 hectares of vineyards are cultivated in this unique area –benefited and sheltered by this magical mountain–, from which full ranges of young and ageing wines are elaborated. Ca N"Estruc is the first winery registered in the DO Catalunya, created in 1999, heir to a winemaking tradition with more than 2000 years of history.
Currently, 22 hectares of vineyards are located in the estate at 165 meters above sea level. The estate enjoys a specific microclimate, sheltered from the cold winds of the north thanks to the natural barrier created by the mountain of Montserrat. This protection allows enjoying cool summers and mild winters with an average annual temperature of 14.1ºC. The alluvial terrain, clayey-calcareous and gravelly soil, favours the quality of the grape with low yields. The plantations are perfectly oriented, from north to south, to optimize the use of the sun, studying the appropriate planting framework in each plot according to the variety.