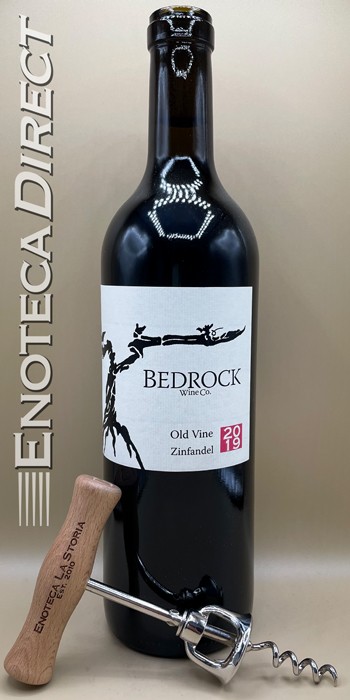 2019 Bedrock Old Vine Zinfandel
California
Bedrock's already tend to pack some pretty great vineyard sources into this bottling, but their bearish approach to the 2019 vintage means that a lot of juice that normally would have gone into the vineyard-designated wines has trickled down into this offering. Raised in a wide variety of French and Austrian barrels, puncheons, and foudres (about 10% new) and only racked at bottling, this wine has a dark core of perfumed, dense fruit. This is a classic California Zinfandel and will go down as one of the best Old Vine bottlings Bedrock has made.
Sourcing from all over the state allows Bedrock to focus on the strengths of the vintage: The 2019—a field blend from sites like Evangelho, Nervo, and Twain-Peterson's own Bedrock property, all of which date back to the 1800s—showcases the excellent growing season in Lodi, Contra Costa, and Sonoma Counties.
Some of the plots behind his blend are over 100 years old, and they are not just time machines that offer a glimpse of California's viticultural history, but they also result in the kind of concentrated grapes that only ancient vines can produce. It's a symbiotic relationship: Without these vineyards, winemakers like Morgan couldn't make their old-vine wines. And without vigilant winemakers seeking out and making magic with their grapes, these vineyards would likely have ceased to exist.
Bedrock's entire mission, in fact, centers on old vines: 80% of the vines that Twain-Peterson works with are at least 80 years old. The experience of coaxing them through the growing season each vintage and into the bottle has made him an old-vines whisperer of sorts. The 2014 San Francisco Chronicle Co-Winemaker of the Year has come to believe the conventional wisdom that older vines result in more concentrated wines, but he goes a step further when he asserts that in exceptionally old vineyards, time itself selects only the best vines for survival."If a vineyard has lasted through two world wars (and) Prohibition," he has said, then "it must be special."
93 points, Wine Spectator. "Packing in a lot of structure and personality, this Zin delivers vibrant black cherry, smoky garrigue and green peppercorn flavors that build toward broad-shouldered tannins. Drink now through 2029. 4,000 cases made."