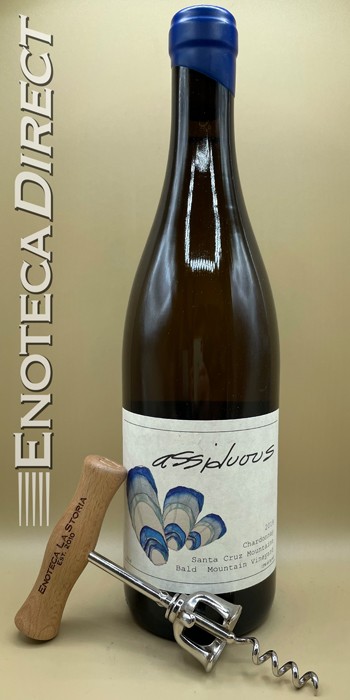 2019 Assiduous Chardonnay 'Bald Mountain Vineyard'
Santa Cruz Mountains, California
Ryan Beauregard sells a very small amount of fruit from his highly regarded Bald Mountain Vineyard, and Kegan managed to get his hands on some. The vines, planted in 1980, grow in fine, white sand called Zayante complex, soils that are unique to the area. Wines from this site have a distinct minerality and vibrancy that Keegan has captured beautifully in this wine.
This is classic Santa Cruz Mountains- Old World meets New World. It's lean yet mouthfilling, with rich, creamy yellow apple and pear fruit underpinned with electric acidity and a lively mineral streak with a salty finish. This is such a delicious bottle to pair with anything from the ocean- mussels with paprika, linguini and clams...
About Assiduous Wines
Winemaker and vineyard manager Keegan Mayo was born in Hawai'i and raised in Santa Cruz, and produces minimal intervention, food friendly wines with a real sense of place. His first introduction into the wine industry was working for a few summers at Split Rail Vineyard in Corralitos. He graduated from UC Davis Viticulture and Enology Program in 2008. While attending school he spent a harvest with Mumm in Napa as a cellar hand and grape sampler. In 2009, he spent the vintage with Church Road Winery in Hawkes Bay, New Zealand, before settling into a nearly nine year tenure with Testarossa Winery, where he eventually became the Assistant Winemaker. He only produces wines from the Santa Cruz Mountains.
92 points, Wine Enthusiast. "Aromas of baked apple with sea salt and soft, clarified butter show on the delicate nose of this bottling. The wine lands softly on the palate, where crisp Asian pear elements are layered with more baked apple and a light brush of cinnamon, all wrapped in creamy tannins."