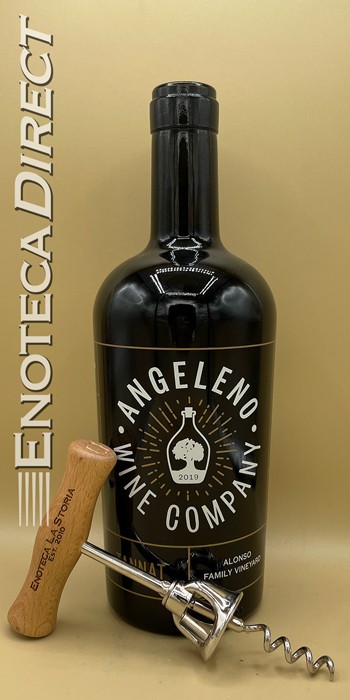 2019 Angeleno Wine Co. Tannat 'Alonso Family Vineyard'
Los Angeles, California
100% Tannat. The Tannat was harvested at 23.5 Brix in early October. The fruit was all partially destemmed with 20% whole cluster and let to ferment naturally with indigenous yeasts. After a couple week maceration the wine was pressed at dryness and went through malolactic fermentation naturally in neutral oak barrels.
Intriguing aromas of incense and singed pine meet with dark cherry and berry fruits on the nose of this bottling from a region northeast of Los Angeles. There's a woody hint of palo santo to the sip, with light brushes of cranberry and plum, set against still-tight tannins.
With a focus on unique varietals, Angeleno Wine Co aims to push the boundaries of what Southern California wine growing can be. Their pride and joy is a small vineyard about an hour north of Los Angeles outside a little town called Agua Dulce. It is farmed by Juan Alonso, a visionary who planted an array of lesser-known Spanish grape varietals from his native Galicia. They only work with vineyards that farm sustainably and they source their grapes from land that is special for different reasons. Tannat, Graciano, Godello, Loureiro, and Treixadura are some of the unique varietals that Angeleno makes into wine every year. Their wines are naturally made and 100% vegan. They harvest early to preserve natural acidity in the fruit. They strive to make wines that are elegant, balanced and that express Los Angeles' unique character: a growing region where the desert meets the sea.