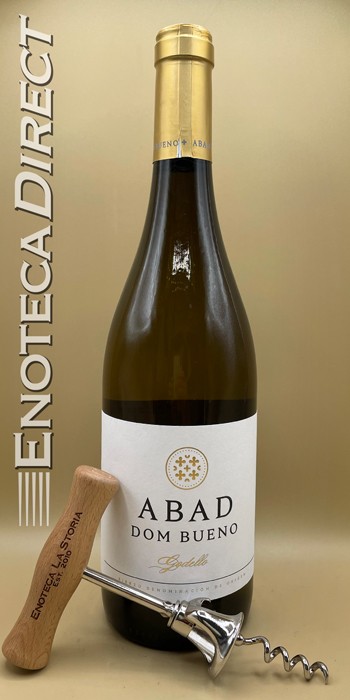 2019 Abad dom Bueno Godello
Bierzo, Spain
100% Godello. Vines are 35 years old. They are dry-farmed and sustainable practices are used. Wines spends 30 days on lees in truncated cone shape tanks and is aged a inimum of 2 months in bottle before release. Light, yellow gold color. Aromas of ripe pear and lemon. Juicy orchard and citrus fruit flavors in the mouth with hints of minerality. Long lasting citrus and floral notes on the finish with perfectly balanced acidity.
92 points, James Suckling. "So much pink-grapefruit and fresh white-peach character on the nose. Medium-bodied and very energetic with lively fruit and acidity. Fun to taste. Drink now."

Bodega Del Abad: Abad dom Bueno translates to "The Good Abby" referring to the Carracedo Monastery located in the same town as the winery. Built in 990, the Monastery has survived many wars and bombings. The Abbots were the ones' who took care of the vineyards and the inspiration for Bodega del Abad, "The Abbot's Cellar". The Bodega logo is a copy of a small circular window located in the most important room in the Monastery, 'La cocina de la Reina', the royal kitchen. With 40 hectares of Godello and Mencia, the winery uses the most current oenological techniques and best vineyard practices to produce high quality wines.