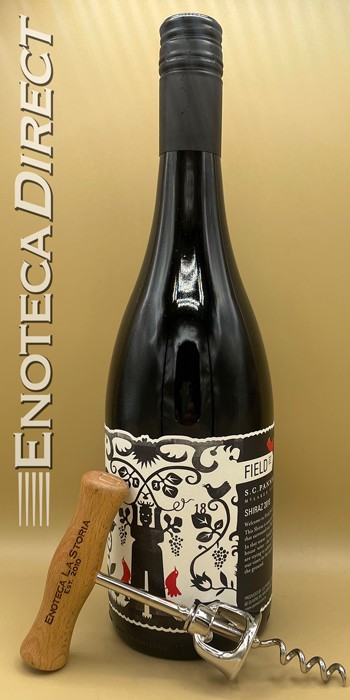 2018 S.C. Pannell Shiraz 'Field St.'
McLaren Vale, Australia
The perfect everyday-drinking McLaren Vale Shiraz. "I love this wine and I love drinking it." - Steve Pannell
Owner/Winemaker Scott Pannell has winemaking in his blood. He grew up on one of Western Australia's most renowned vineyards, Moss Wood. As an adult, Scott has worked for and made wines at some of Australia's iconic wineries, including Hardy's Tintara & Wirra Wirra as well as international stars like Domaine des Comtes Lafon in Burgundy, Chateau Mouton Rothschild in Bordeaux and G.D. Vajra in Barolo.
Established in 2004, Scott's S.C. Pannell winery was created to focus on Stephen's passion for the McLaren Vale region and its ability to produce dry farmed and environmentally sustainable Shiraz and Grenache and his belief that great "wines that are grown, not made".
Steve is a highly respected figure in the Australian wine scene who always seems to be up to something new and exciting. The 'Field Street' Shiraz is one of those wines, that brings New World opulence with Old World restraint and precision. Opulent, dark fruits on the palate with classic, velvety texture that McLaren Vale often brings. All finished up with a long, persistent finish, firm tannins and a jolt of acid.
95 points, James Halliday. "This doesn't need cellaring, although it will last some distance, and it doesn't need hours in a decanter. Just enjoy it; it is lighter-framed, laced with neat tannins, bright acidity and with a core of succulent fruit abetted by prosciutto and woodsy spices. Importantly, this has drinkability stamped all over it. "