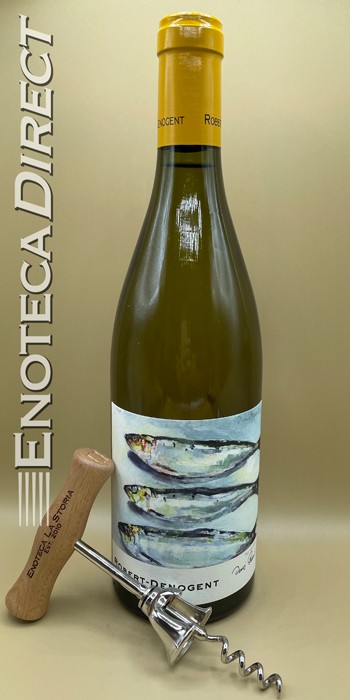 2018 Robert Denogent Macon-Villages "Les Sardines"
100% Chardonnay. 40 year-old vines. Hand-harvested and fermented using native yeasts. Aged 18 months in mostly used barrels.
At a fraction of the price of the appellations of Meursault and Puligny-Montrachet, to which they are often compared by aficionados and critics alike, the wines of Robert-Denogent offer tremendous value, wonderful richness, and impressive complexity. An added attraction for some—they age sooner than their counterparts to the north.
"There is a touch of petrol to the ripe citrus-inflected white and yellow orchard fruit confit aromas. The rich, delicious and dense middle weight flavors possess fine verve along with solid power on the impressively persistent finale. This is excellent for its level plus it will age." Burghound.com.