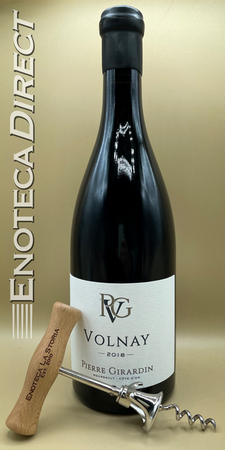 2018 Pierre Girardin Volnay
Burgundy, France
Pierre-Vincent Girardin is the 13th generation of his family to make wine in Burgundy. He grew up learning in the cellar of his father, Vincent Girardin, from a very young age. When the elder Girardin sold his domaine in 2011, he made sure to keep 4.5 hectares of his best sites to one day pass on to his son. In 2017, Pierre-Vincent made his first vintage and announced himself as a rising talent in Burgundy. His father's extensive contacts in Burgundy allowed Pierre-Vincent to supplement his domaine vineyards through long term contracts with top growers who hold his meticulous viticultural philosophy.
Practicing organic. From 3 lieu dits: Les Serpens, Ez Echards, Les Aussy – All directly below 1er Cru. 40+ year old vines. De-stemmed. Indigenous yeast. Aged in barrel (25% new). Unfined and unfiltered.
A mélange of ripe black cherries, wild raspberries and plums coats the palate with generosity and a bit of boldness – flaunting the ripeness of the vintage, with a tease of the structure behind it. With a little "air time", sweet blue fruits emerge, as well as hints of chocolate, minerals and savory spices. More swirls, more sips – and about 30 minutes later – the wine "mellows" in your glass. Yes – it's still generous and the fruit still dominates, but there's a greater sense of layers and nuance waiting to emerge.