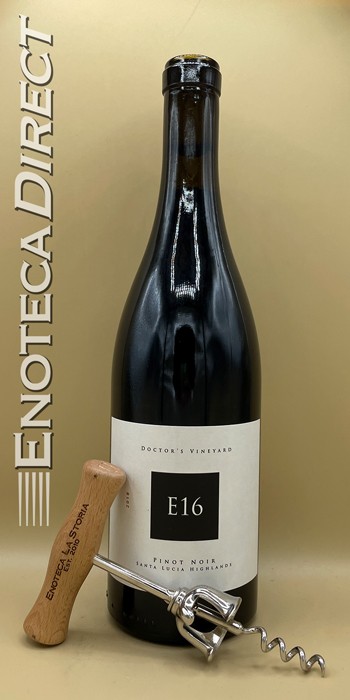 2018 E16 Pinot Noir 'Doctor's Vineyard'
Santa Lucia Highlands, California
Doctor's Vineyard is located in the middle stretch of the Santa Lucia Highlands AVA. Starting at 300 feet of elevation, but promptly climbs another 400 feet into the highlands, providing this part of the vineyard with warmer temperatures and higher winds. Planted with wide row spacing on East facing benches offers great sun exposure,allowing the fog to burn off early in the day.
The 30-year-old vines in the Doctor's vineyard contribute rich pinot aromas and flavors typical of the Santa Lucia Highlands AVA (SLH for short) - a medium-full body, and darker fruit profile with a pleasant spice note.
94 points, Wine Enthusiast. "Clean yet complex aromas of cherry and black raspberry meet with sumac, star anise and hibiscus on the freshly appealing nose of this bottling. The palate is loaded with likable red-cherry flavors, but the unique layers of sagebrush and grapefruit peel are what makes it excel."