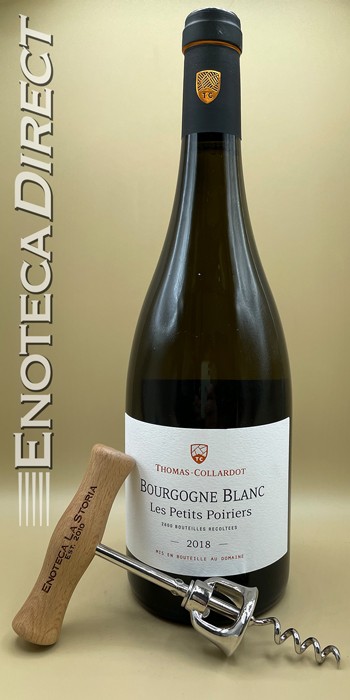 2018 Domaine Thomas-Collardot Bourgogne Blanc 'Les Petits Poiriers'
Burgundy, France
Sshh! Don't tell anyone, but...this is declassified Puligny-Montrachet! 100% Chardonnay. From a single plot of 0.25 ha in the village of Puligny-Montrachet. 50 year old vines. Hand ploughed. Aged in barrel (20% new). Finished in tank for 1 month before bottling.
Tasting Notes: "A super-fresh nose freely offers up notes of apple, citrus and a hint of spice. There is lovely verve to the well-detailed and solidly concentrated flavors that possess above average depth and persistence for a Bourgogne. In fact, this very dry and refreshing effort could easily pass for a villages level wine." Burghound.com.
Winery Notes: Jacqueline Collardot is the owner and winemaker of this micro- domaine in the heart of Puligny-Montrachet. Standing at all of 2.5ha, Jacqueline is allowed to provide the utmost care to every parcel she works – all the work is either done by horse or by hand. Jacqueline inherited these vineyards from her father's Domaine Thomas Pierre in 2010 after he retired. Being the eldest daughter, she was able to take control of these historic sites and begin making estate wine under her own name. With a Bourgogne Blanc in the village of Puligny proper, and a small parcel in Les Enseigneres, just below Batard Montrachet, this is a domaine that is completely under the radar that has never been exported. Now if only they could make some more wine….