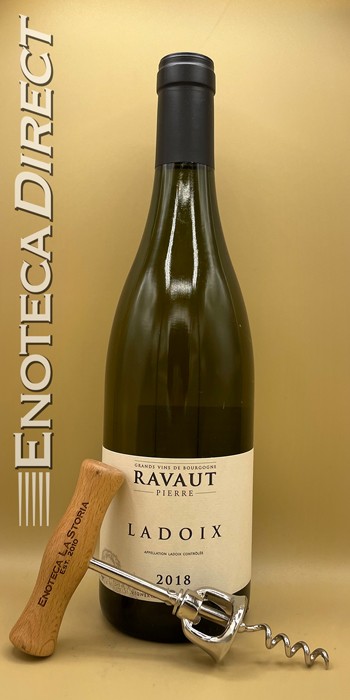 2018 Domaine Pierre Ravaut Ladoix Blanc
Burgundy, France
100% organic Chardonnay from 40 year old vines planted to limestone and clay soils. Fermented with native yeasts in stainless steel, then aged for one year in older oak barrels.
Aromas include citrus blossoms, honeysuckle, jasmine, lavender, pink grapefruit, and hints of cherries. Flavors include honeydew melon, pear, and green apple. There is a medium to full body, perfect balance and acidity, and a refreshing finish.
Food pairings would include shrimp, crab, lobster, sole, halibut, salade niçoise, veal, pork, chicken, duck confit, and Asian pork, chicken, and seafood dishes.