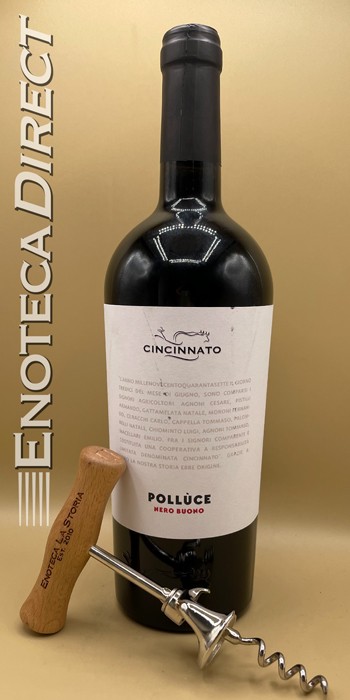 2018 Cincinnato Nero Buono 'Pollùce'
Lazio, Italy
This wine is made entirely of Nero Buono, fermented and aged in stainless steel, with about 10 days on the skins. This kind of savory, mid-weight red is a very versatile table wine; the aromas and flavors here are distinctive, slightly herbal in a Cabernet Franc kind of way, and very drinkable.
Medium dark red. Aromas of red fruit and flowers are clean and fresh. Then smooth but also lively, with savory red cherry, tobacco and underbrush flavors that showcase a nuance of grilled beef and iron. Finishes long with notes of underbrush.
This obscure, tasty red is a good alternative to Pinot Noir or Beaujolais, and pairs well with cured meats and cheese, poultry, salmon, seafood stew, and grilled vegetables.
Well-run co-operative wineries can be an excellent source of high-quality, inexpensive wines, and the Cincinnato winery, founded in 1947 and named after the ancient Roman senator and farmer Cincinnatus, is a perfect example. This small co-operative (126 growers, with a total of 250 hectares of vines), located an hour south-east of Rome near the town of Cori, uses native grape varieties such as Bellone and Nero Buono to produce flavorful, distinctive, well-made wines at very tempting prices. Finding great wines at higher prices is easy, but finding wines this good at these prices is difficult and very satisfying. The soils here are reddish volcanic clays, found at between 100-250 meters above sea level. The growers will be certified organic by the 2019 harvest, and grape quality is encouraged with a strict set of parameters.