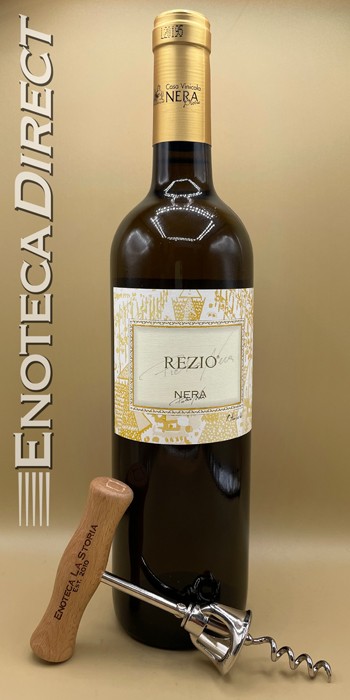 2018 Caven 'Rezio' White IGT
Lombardy, Italy
This wine is made by white vinification of red grapes (Nebbiolo and another local red grape, Rossola) blended with some Chardonnay and Incrocio Manzoni. The name "Rezio," is based on the Raetics Alps, which have a southern exposition, and is where the vineyards are cultivated. About one hectare of Chardonnay and Incrocio Manzoni vineyards were planted in 1998 in Teglio, at about 600 meters elevation. The Rossola gives to this wine a soft color, good acidity and a fruity scent.
Tasting Notes
Nice aromatics of white fruits, flowers, citrus and spice. Medium-bodied with round texture supported by lively acidity to keep the wine fresh. All comes through in the mouth, in addition to wild herbs and white pepper, which evolves to show pungent crushed lemon and wet stone. It's wonderfully round and pliant, with noticeable inner sweetness balanced by bright acids, as exotic inner florals resonate above notes of ripe yellow apples with a hint of fresh mint.
Food Pairing
Pair this unique white with dishes with mild, buttery or creamy dishes, such as meaty fish (halibut, cod), shellfish (lobster, shrimp, crab, scallops) pasta and with subtly flavored, simply seasoned poultry and pork dishes. Anything with truffles or mushroom will also pair well – like mushroom risotto! We had it with a buckwheat pasta that was covered in melted local cheese…OMG!
Winery Background/History
The Caven winery was established in 1982 by the brothers Stefano and Simone Nera. The name derives from the fact that in ancient times a place called Caven, where the wine estate's premises are situated, was inhabited by a Camunian population, of which archaeological finds of historical value have been uncovered, arousing great interest among researchers and experts on the subject.
Initially, the Azienda Agricola Caven Camuna winery owned a vineyard in Caven, in the commune of Teglio at 650 meters above sea level, and it owned 5 hectares of vineyards that were joined together. Over the years, the wine estate has devoted a lot of energy and resources to buy several parcels of vineyards in the various areas of Valtellina Superiore D.O.C.G.: Inferno, Sassella, Grumello and Valgella. Today, the winery has at its disposal a total of 30 hectares of vineyards, considering its own property and rented vineyards, making it the major vine-growing company in Valtellina, in terms of surface area planted to vine at its disposal.
The wines of the various subzones, although originating from grapes of the same grape variety, are different from an organoleptic point of view thanks to different microclimates, compositions, soil depths and clones of Nebbiolo/Chiavennasca that have been planted and which historically vary from one zone to the next.