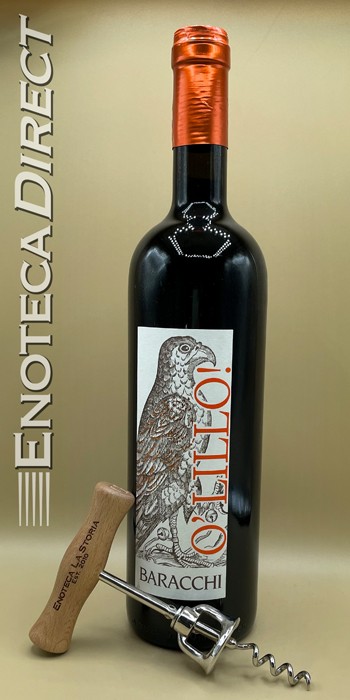 2019 Baracchi 'O'Lilla' Red
Tuscany, Italy
Beautiful ruby red color with violet hues. Fruity nose of cherry and blackcurrant. Pleasant notes of black pepper, tobacco and forest floor. Balsamic hints. Fresh, full body and soft tannins. Long and pleasant finish. An impressive "Super Tuscan" at a bargain price!
25% Sangiovese, 25% Syrah, 25% Merlot, and 25% Cabernet Sauvignon. After destemming and light crushing, grapes were vinified separately; maceration took place in oak tanks over a period of 22 days where malolactic fermentation was completed. The wine was then transferred to stainless steel tanks for three months, during which time alcoholic and malolactic fermentation was completed. It was then aged for 3 months in bottle before release.
Set amid the hills of Tuscany near the delightful village of Cortona, this picturesque wine estate has been producing Baracchi grapes since 1860. Riccardo Baracchi founded the winery in 1997, and with son Benedetto, replanted the property. It now showcases Sangiovese, Syrah, Merlot, Cabernet Sauvignon and Trebbiano in three different sites. Riccardo still personally oversees the vineyards, while Benedetto now promotes Baracchi wines to the world. Acclaimed winemaker Stefano Chiocchioli, oeversees winemaking.