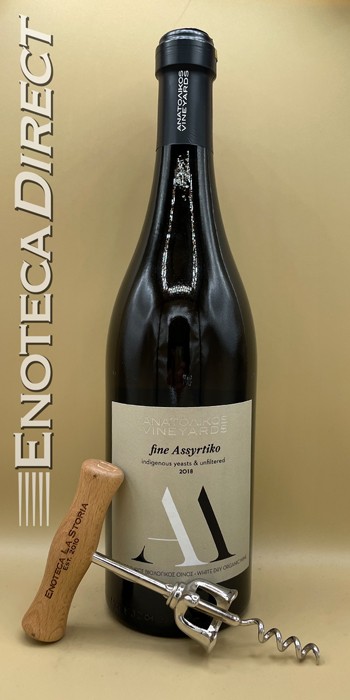 2018 Anatolikos Fine Assyrtiko
Thrace, Greece
Assyrtiko 90%, Malagouzia 10%; all organic. Upon harvest, the grapes were placed in a chilled stainless steel tank for 48 hours at a temperature of 10C. Once chilled, spontaneous fermentation took place with the indigenous yeast in the same stainless steel tanks. When fermentation was complete, the wine was left on the lees for three months then transferred to 225L oak barrels for six months additional aging. The wine was then bottled unfiltered and left to rest for a period of 3 additional months before release. 8000 bottles produced.
Golden color with green hints. Subtle oak notes of vanilla are present coupled with an intense bouquet of citrus, quince, and honeycomb. As the wine is exposed to air, secondary aromas of flowers and yellow fruits emerge. Medium to full bodied with an intense mouthfeel, this wine has flavors of stone fruit and subtle barrel notes coupled with high acidify and a long finish.
Pairs well with fattier cuts of fish, sushi and sashimi and leaner cuts of meat. Decanting is recommended.