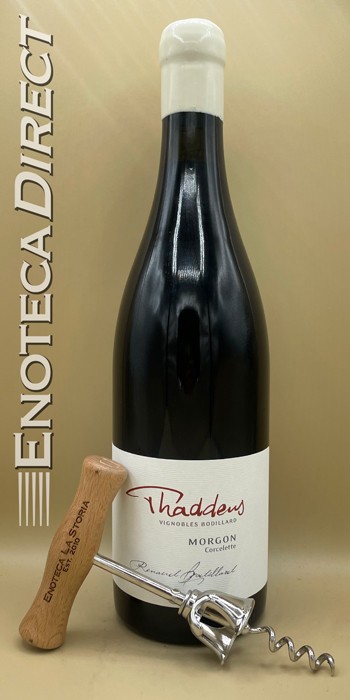 2017 Vignobles Bodillard Morgon Corcelette 'Cuvee Thaddeus'
Beaujolais, France
The Bodillard vineyards are planted on the undulating hills around Morgon, in granitic and schist soils that are ideal for Gamay. The vines are from 20-100 years old, bringing a wide variety of distinct, unique aromas to each wine. Organic. Cultivated entirely by hand, due to steep slopes; vines bush-trained in goblet form; hand-harvested.
The vineyards have been cared for by the Bodillard family for 5 generations. Today, Renaud Bodillard cares for the family vineyards with organic and biodynamic farming. Harvest is done exclusively by hand.
Once in the winery, the grapes are carefully into concrete vats or oak barrels for whole grape carbonic maceration. Fermentation is spontaneous with native yeasts and the wines are aged in carefully selected French oak vats and barrels.
Beautiful purple color in the glass, with aromas of fresh red berries, versatile with soft tannins.