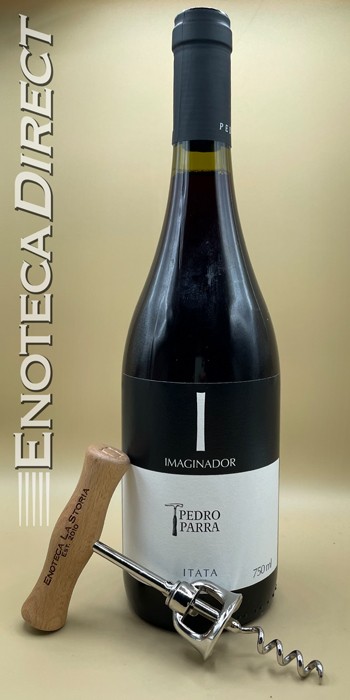 2017 Pedro Parra Cinsault 'Imaginador'
Itata, Chile
The 'Imaginador' is a unique Cinsault from 70-80 year old head-trained vines, but because of the more than 200 year history of this vineyard, there are smatterings of Muscat, Semillon, Carignan, and País planted throughout that make their way into the blend. Pedro purposefully sought out pockets of granite for the vineyards he works with because of the structure it gives to the wines. Aged in stainless steel and cement tanks for one year, then eight months elevage in bottle. 1,300 cases produced.
Tasting Notes
The nose has a deep intensity of ripe red and smokey black cherry and a touch of barnyard in the best way. It's sharp, fresh and mineral, with an elegant nose and a palate where the acidity makes you salivate.
About Pedro Parra
Pedro Parra was born in Concepcin, Chile, near Bio Bio and Itata, and he is raising his family there now. Pedro holds a PhD in terroir from the Paris Center of Agriculture, with six years experience in French terroirs. As a highly respected consultant working in several countries and terroirs (Chile, Argentina, USA, Italy, Canada, France, Armenia), Pedro brings an open mind and vision to winemakers and viticulturists alike. Pedro has been described as the leading figure of the New Chile movement by the international press, in part because of his constant endeavor to bring a new vision to the Chilean wine industry, searching for quality terroirs and developing new plantings throughout the country. As a consultant, Pedros has work with many wineries, that includes Comando G, Jean-Marc Roulot, Marco Marengo, Liger Belair, Altos las Hormigas, Chapter 24, and Zuccardi to name a few.