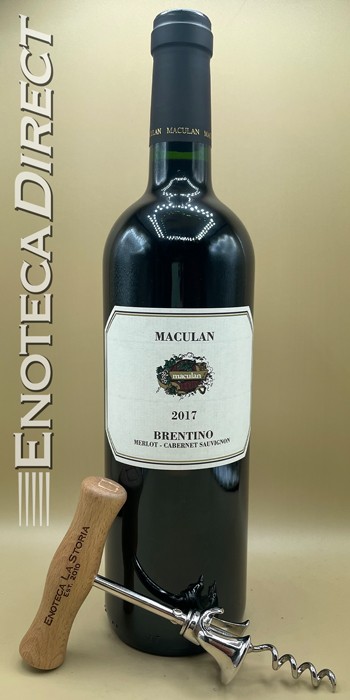 2017 Maculan 'Brentino' Red Blend
Veneto, Italy
A Bordeaux-inspired blend of Merlot and Cabernet Sauvignon (usually 55% and 45% respectively) harvested manually from estate vineyards and fermented in temp-controlled stain-less steel with regular punch-downs. The two wines are aged separately for 1 year, 50% in stain-less steel and 50% in French barriques, and then blended and aged in bottle for several months before release.
91 points, Wine Spectator. "Round and harmonious, this medium- to full-bodied red laces a delicate thread of bay leaf and cedar through black cherry and plum fruit flavors, backed by supple tannins and hints of iron and graphite on the chewy finish. Drink now through 2027."
About Maculan
Founded in 1947 in Breganze, a small town in the Province of Vicenza (Veneto), Maculan is now at the 3rd Generation of winemakers. Fausto Maculan, who took over in the 1970s and made Maculan a benchmark producer in Italy, has passed the baton to his two daughters: Angela and Maria Vittoria. In pure Breganze style, Maculan makes wines from both native and "international" varieties, which have been introduced by the French and the Austrians in 1800, and hence here are considered traditional. Like other Producers of his generation, Fausto Maculan is considered one of the pioneers of quality Italian winemaking: in a time when wine consumption in Italy was still largely relegated to non-descript table wine, he was among the first to put the varietal name and his name on his front labels and to invest in labor intensive vineyard management and quality-oriented winemaking techniques.