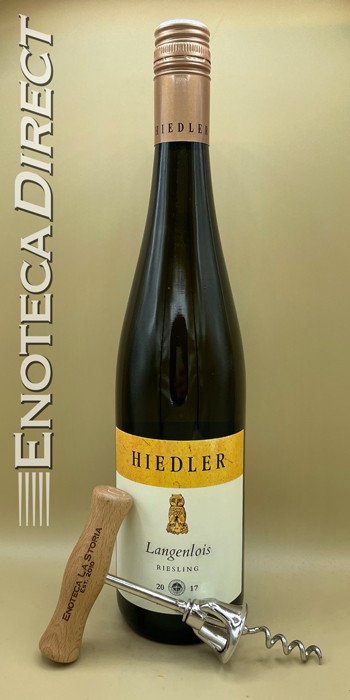 2017 L. Hiedler Langenlois Kamptal Riesling
Kamptal, Austria
The owl is the unmistakable symbol of this traditional estate in Langenlois, family-operated since 1856. For decades, the estate has been cultivating vines on some of the best vineyard sites the Kamptal has to offer. The family's profound understanding of origin and site is a determining factor in their wine style. Their Erste Lage (Grand Cru) holdings include Riesling parcels in the famous Heiligenstein, Gaisberg, and Steinhaus vineyards.
The estate was a pioneer in ecological winegrowing which continues in the present day; only sustainable vineyard practices are implemented. Green vegetation and wild herbs ensure vital soils and a healthy ecosystem for beneficial organisms. The vines are tended by hand, and the soils mechanically. Only organic compost is used to fertilize the soils. The use of copper is limited to a minimum. Strict abstinence of herbicides and pesticides has been in effect for several decades. All grapes are ultimately selectively harvested by hand, as it has always been done. Notably, malolactic fermentation is not blocked but allowed to occur naturally, allowing Hiedler quite a broad and unique dimension of texture and depth – a distinctive approach to both Grüner Veltliner and Riesling from this region.
The "village" Riesling is sourced from multiple terraced vineyards grown on the slopes Northwest of the town. Selective harvest by hand throughout the first half of October. Destemmed and crushed. Without sulphurisation of the juice. Short maceration. Gently pressed with low pressure. Fermented with local Kamptal yeast. Matured for several months in stainless-steel on the lees. Lots of lemon, ripe pear, lime and hints of mineral and stone character. It's medium-bodied with lovely fruit and a long, dry finish.