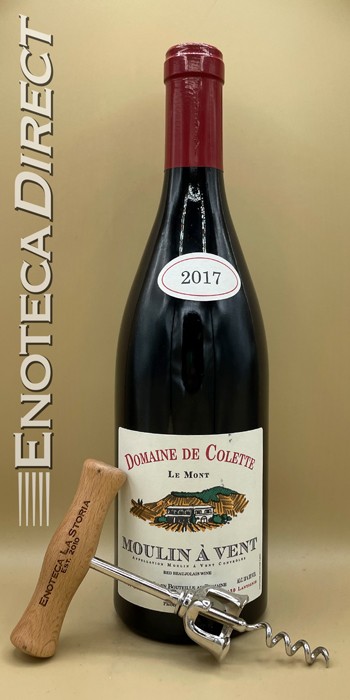 2017 Domaine de Colette Moulin-à-Vent 'Le Mont'
Beaujolais, France
Known for fuller, more structured Beaujolais, Moulin-à-Vent wines have powerful minerality that can almost override the bright Gamay fruit. Le Mont is south-southeast facing old-vine vineyard (averaging 70 years old) sitting on manganese-rich granite soils. After a manual harvest and rigorous sorting, 70% of the grapes are destemmed and undergo carbonic maceration before being pressed and aged in cement tanks for 9 months.
Ruby-red, this wine has fascinating aromas of iris and rose, as well as spices and ripe red fruits. The same flavors continue on the palate, supported by a great minerality and silky tannins.
About Domaine de Colette: Domaine de Colette is located in the small village of Lantignié, regarded as the top village in the cru of Régnié, and less than 1 kilometer from the border of Morgon. It is owned and run by the humble Jacky Gauthier (with his wife Evelyne), whose family has been making wine for several generations. It was his father René who officially created Domaine de Colette in 1953. Gauthier began studying enology in the late 1970's at the tender age of 17, coming to work with his parents' on their then 8 hectares of vineyards. Since taking over the estate in the 90's, he has purchased additional vineyards in Fleurie and Moulin-à-Vent, thus bringing his total holdings to 14 hectares of vines.
The soils at Colette are worked organically in an effort to promote healthy and vigorous root systems. Only vegetable-based fertilizers are used. They shallow-plow between the vines during plant dormancy to force the roots down into the subsoil (and thus hopefully take on more of the terroir characteristics of each cru). They limit vine treatments during the year and intervene only when completely necessary. A green harvest is performed to give more concentrated grapes. Harvest is by hand, and only healthy grape clusters are emptied into the tank.