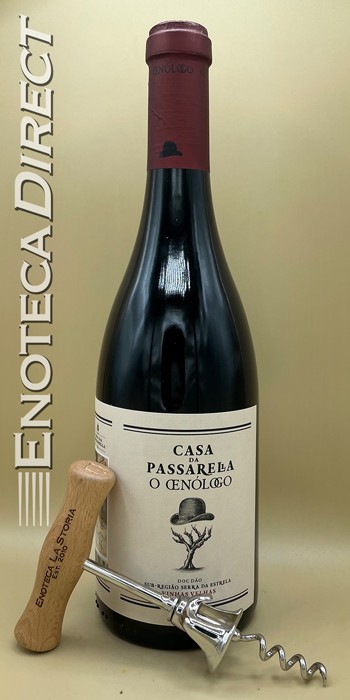 2017 Casa Da Passarella 'Vinhas Velhas' Red
Dão, Portugal
This is a field blend of 24 grape varietals from a single, 80 year old vineyard: Vinhas Velhas, Baga, Touriga Nacional, Alvarelhão, Tinta Pinheira, Jaen, Alfrocheiro, Tinta Carvalha, etc. Hand harvested and fermented with native yeast in cement vats before 18 months of aging in French oak barrels. It reveals itself through a complex mixture of dried black fruits, dried black cherries, graphite and minerality. In the mouth they offer a dense, chewy mixture of black berries, cherries and complex, multi-layered tannins.
92 points, Wine Enthusiast. "Old vines planted in the foothills of the Serra da Estrela mountains yield a wine that is powerful and concentrated. It does not have weight so much as intensity, with dark black fruits giving richness. Drink this impressive wine from 2022."
Casa da Passarella was founded in 1892, before Dão was demarcated as a wine region in 1908, and are founders of the region. The Dão is south of The Douro Valley, inland towards the Spanish border. Passarella is in the Serra de Estrela - very high, cold, and poor soils in the 'mountain to the stars', the pass separating Portugal from Spain. The climate is Continental, at an altitude of 600 metres and allows for long hang times, resulting in sleek ripe tannins, excellent acidity and overall freshness.The mountains protect from continental extremes of temprature and also from drenching Atlantic rains. Handling is traditional, in concrete vats and large old wood, with fruit manually crushed by ancient devices.