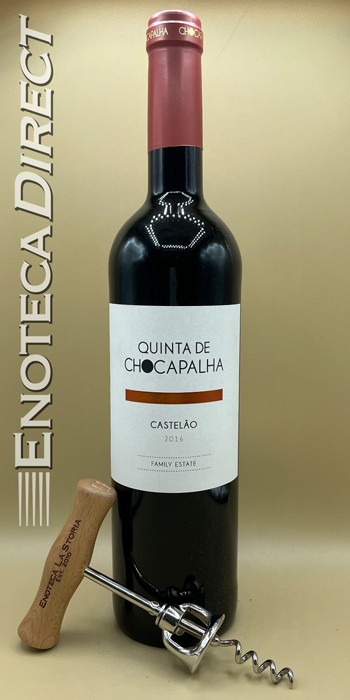 2016 Quinta de Chocapalha Castelão
Lisboa, Portugal
Castelao, one of Portugal's most famed and widely planted varieties, is known for its beautiful, fruit character. Quinta de Chocapalha's interpretation of this varietal is a stunning example. Fermented in stainless steel and aged in French oak for 12 months, this Castelao retains its fresh fruit essence long after its 6 month of refinement in bottle.
Tasting Notes: Radiant purple in color with an alluring nose of fresh raspberries, ripe cherries and subtle nuances of cocoa. The silky tannins and supple body attribute great balance and elegance to the palate.
Winery Notes: Originally acquired in the 1980's, the 110 acres of nearly abandoned vineyards discovered on the estate dated back to the 16th century; the family immediately embarked on an investment program to replant and regraft the vines with the thriving varietals of the area, both indigenous and international. In 2000, the new plantings had reached optimal maturity when Sandra Tavares, the youngest daughter made her first debut as a winemaker, passionate and eager to produce wine with only the best grapes found on the estate.