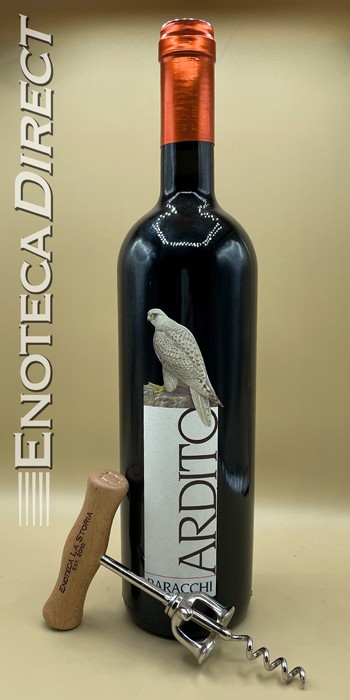 2016 Baracchi 'Ardito' Super Tuscan
Tuscany, Italy
The blockbuster 2016 Baracchi Ardito—crafted by 100-point winemaker Stefano Chioccioli—is poised to be the greatest ever produced by the estate, which has been in Baracchi hands since 1860.
Owner Riccardo and his son Benedetto have been in the Super-Tuscan game since the beginning. They watched as Piero Antinori set the Italian wine market on fire with his Tignanello blend and decided to pursue a similar approach.
On each of their properties—the sandy soils of San Martino, the clay and chalk of Gabbiano, the mineral-rich Pietraia, and the classic limestone and clay of Montanare—Baracchi planted varieties that were best suited to each terroir, choosing only the warmest south- and southwest-facing hillsides for Bordeaux varieties. Within years, the estate was hitting full stride and pulling down rave reviews as other Super-Tuscan aspirants faded.
Baracchi's winningest combination was the Syrah and Cabernet duo that took the name Ardito, meaning "daring" or "brave" in Italian. The careful matching of clone and soil, along with the high altitude and warm, bone-dry microclimate, meant the grapes were plump with sun-kissed concentration by harvest time, but still imprinted with fine acidity and plush tannins.
95 points, James Suckling. "Plenty of blueberries, lavender, violets and other flowers on the nose and palate. It's full-bodied with round, creamy tannins and a juicy, fruity finish. Love the focus and clarity in this wine. May be the best ever from here. Drink in 2022, but already beautiful."