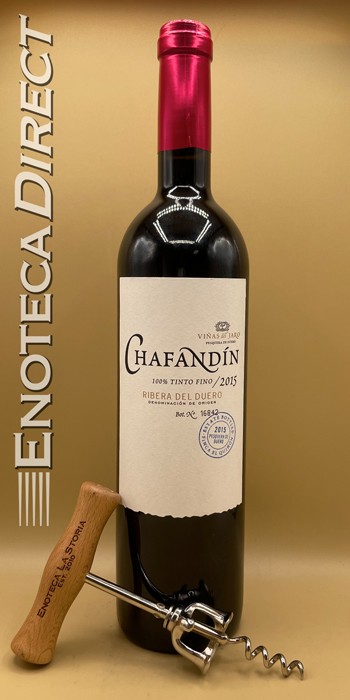 2015 Viñas del Jaro 'Chafandin' Ribera del Duero
Ribera del Duero, Spain
"Chafandin is their "Reserva" and which is only sourced from a very small portion of the overall vineyards in the individual Chafandin block. The terrain in the block is also notable as it has similar convex contours to many of the Grand Cru parcels in Burgundy.

There is a very complex set of aromas including sweet smoke (from delicious sweetly smoked meats), caramel, violets, mild cherries, and blackberries. There are rich deep flavors of tart cherries, blueberries, blackberries, almonds, and a hint of mocha. The flavors are complemented by sweet silky tannins, perfect balance, and a medium mouthfeel. The entire combination of aromas and flavors is pretty amazing as every sip fills your senses with a delightful perfume along with a memorable finish having some port like hints.

The complex flavors then result in incredible versatility in food pairings which would include filet mignon, veal chops, veal stew, rack of lamb, salmon, swordfish, grilled shrimp and other grilled fish, fish stews, duck, venison, elk, pork shoulder, grilled chicken, sausages, charcuterie, paella, jambalaya, ratatouille, Mexican food, grilled vegetables, Asian vegetable dishes, creamy curries, sautéed mushrooms, and soft cheeses.