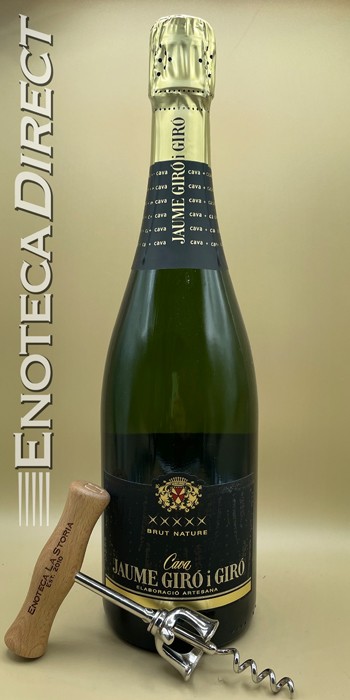 2015 Jaume Giró i Giró Brut Nature Cava Reserva
Penedès, Spain
30% Xarel-Lo, 30% Macabeu, 30% Parellada, and 10% Chardonnay from certified organic vineyards. Spontaneous primary fermentation, secondary fermentation is inoculated (as with nearly all sparkling wine). Aged 24+ months on the lees. Low total SO2 .
Tasting Notes: Lovely, intense yet elegant notes of brioche, butter, nuts and pithy lemon. Lithe and sharply focused on the palate, offering intense buttered toast and lemon pith flavors with a refreshingly complex and satisfying finish.
Winery Notes: Ramon Giró's family has been working with Cava in some aspect of production since at least 1836, likely much longer. Cava Giró is in its third generation, with Ramon at the helm, producing elegant Cava with extended lees aging. Ramon learned Cava production from his grandfather, of the famed Gramona house. The base wine for the Cava comes from a combination of Ramon's own vineyards and still wine producers his family has worked with for three generations. He does not disgorge until wines are ordered, seeking the elegance and complexity that comes from long lees aging, and his wines can surpass the requirements for Cava classifications by dozens of months.