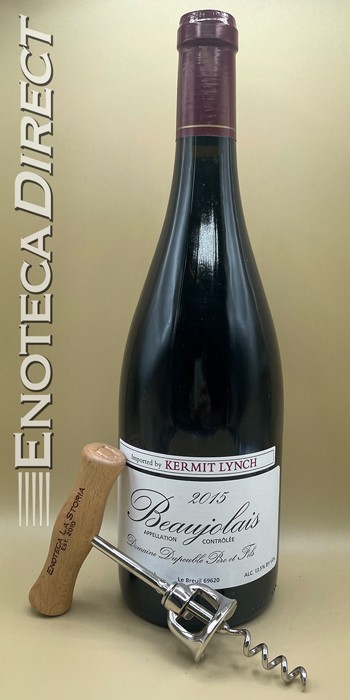 2015 Domaine Dupeuble Beaujolais
Beaujolais, France
Bottle-aged Beaujolais for how much??? That's no typo, stock up now before this screaming deal of 2015 Gamay from 50-100 year-old vines is all gone!
This is classic Beaujolais: blackberries, raspberries, olallieberries, boysenberries, cinnamon, cherry pit, violets, petunias, and red currants. The elegance, freshness, and bright fruit, this beautiful wine will immediately blow you away. One glass is never enough.
In the hamlet of Le Breuil, deep in the southern Beaujolais and perched above a narrow creek, the Domaine Dupeuble has been running almost continuously since 1512. Today they are farming 40 hectares of mostly Gamay grapes without the use of any chemicals or synthetic fertilizers. The grapes are harvested manually and vinified completely without SO2. The wines of Dupeuble represent some of the best values in the Beaujolais today and are widely regarded for their very high quality and eminently reasonable price.