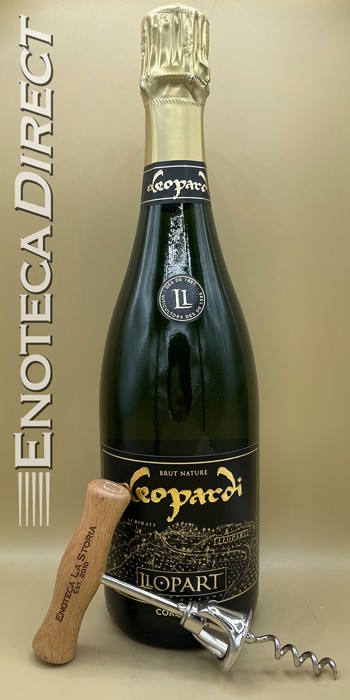 2013 Llopart Cava Grand Reserva Brut Nature
Penedés, Spain
"You probably know by now that I am a huge fan of Cava and/or sparkling wine from Spain. I qualify this because there are now more than a few different organizations that are making sparkling wines in Spain (see one below). For me, these can often be some of the best values in sparkling wine you can find. In fact, the Jaume Serra Cristalino Cava is a house wine for us. We occasionally drink it on its own, but more often, we use it to make Spritzes, both Campari and Aperol. That being said, Cava can range from surprisingly drinkable and value-priced to stately, serious, world-class wines…like THIS one. A vintage wine. A Gran Reserva. A Top producer. It's a "hat trick" that makes for a sure thing. Now, a couple things before you pop the cork. First, please note this is a "Brut Nature," so this is going to be dry and linear in style, residual sugar would lend more fruit and softness. Second, it's a Gran Reserva, so it's been aged a minimum, by law, of 30 months, with this particular vintage being aged for FIVE years on the lees, so it's going to be yeasty and toasty. In other words, it's nicely developed and has layers of complexity. For this price, which is well below most NV Champagnes, it offers a lot for a bubbles lover to enjoy." ~Mike Guerra, Advanced Sommelier
40% Macabeo, 40% Xarel-lo, 10% Parellada, 10% Chardonnay. Champagne method. Aged a minimum of 4 years (this vintage was aged FIVE years) on the lees. Less than 3 g/L dosage.
Brilliant light golden color. Fine bubbles, forming a nice rosary. Complex bouquet, with elegant spicy notes, ripe white fruit and brioche hints. Balanced taste. Dry and soft with prolonged aging tones. Known as an exceptional wine in the most important wine guides and by the most prestigious tasters.
94 points, Jeb Dunnuck. "The flagship 2013 Llopart Leopardi Brut Nature Gran Reserva is based on 45% Xarel·lo , 40% Macabeu, and 15% Parellada that was brought up in tank before spending 82 months in bottle. Beautiful notes of white currants, dried apples, toasted almonds, and spice all define the nose, and it's medium-bodied, has a layered, elegant texture, and a great finish. This is a serious, rich, concentrated Cava that does everything right. I'd enjoy bottles over the coming 4-6 years, but I certainly wouldn't be surprised to see it evolve longer."