Dabble Inn Tasting with Ian Ziering
| | |
| --- | --- |
| Date: | Sat, Nov 5, 2022 |
| Time | 4:30 PM to 7:30 PM |
| Venue: | Solo Vino San Jose- 320 W. St. John Street |
| Contact: | Ryan Smith |
| Phone: | 4084025842 |
| Email: | wine@enotecadirect.net |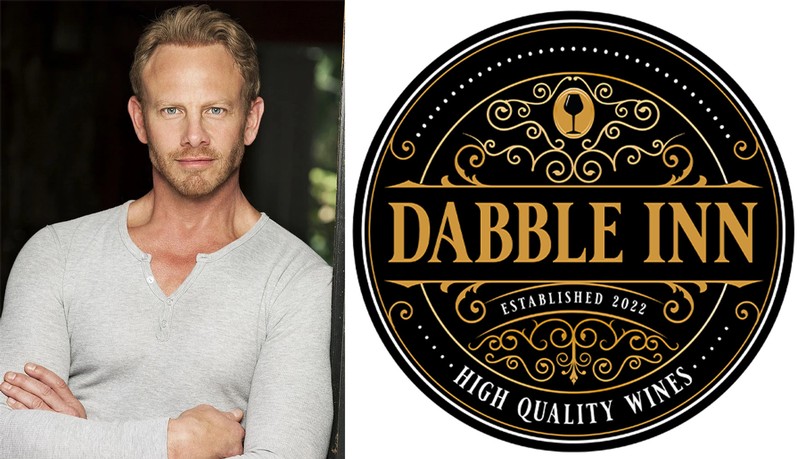 Location: SoloVino by Enoteca La Storia 320 West St John St San Jose
Date: Saturday, November 5th
Time: 4:30-7:30pm
Tasting Fee: $15 WC members/$25 general
Welcome Dabble Inn Wines!
We'd like to introduce actor Ian Ziering and Dabble Inn wines to our Enoteca family. Many of you remember Ian from his role as Steve Sanders in the iconic television show, Beverly Hills 90210.
Like fine wine over time, Ian's taste has refined. His choice in libations have gravitated away from cocktails and beer, and moved towards good wine. We were introduced to Ian through a mutual friend to offer some guidance in that area. Ian is a curious and intelligent guy that understands just how complicated wine and its discovery process is. He was eager to learn and happy to help educate others along the way.
As we do with many of our friends, we recommended starting his journey with good value wines so he can begin to understand the style of wine he enjoys. We all agreed it would be exciting to document his expedition and bring his fans along on this journey.
We've introduced Ian to some of the most respected industry professionals in the world. We'd love for you to join Ian and Dabble Inn to learn the ins and outs of wine making, wine selection, meet some giants in the wine industry and allow Ian to ask the questions many people are embarrassed to ask.
Tasting Line Up
2021 Monteci 'Bellebolle' Brut Rosé Garda DOC
NV Duckman (João Pato) 'Rosa Duck' Pét Nat Rosé
2021 Pullus Haložan White 1 Liter
2020 Poggio Chardonnay 'Bateaux'
2021 Due Terre 'Sicilitri' Biancu
2021 Voštinić Klasnić Skrlet
2021 Château de Roquefort "Petit Salé" Blanc
2020 Ridge Vineyards Grenache Blanc
2020 Thymiopoulos Xinomavro "Young Vines"
2020 Domaine de Colette Régnié Vieilles Vignes
2019 Château La Borie Côtes du Rhône
2021 Due Terre 'Sicilitri' Nìvuru Rosso
2021 Assiduous Pinot Noir 'Regan Vineyard'
2018 Beauregard Pinot Noir
2018 Domaine Eden Pinot Noir
2019 Collemattoni Adone Rosso
2016 Château de Cugat Bordeaux Supérieur
2020 Assiduous Malbec 'Black Ridge Vineyards
2018 L'Arco Rosso del Veronese IGT
2018 La Ca' Növa Barbaresco DOCG
2019 Crazy Joe Red Blend
2020 Lydian Cabernet Sauvignon
RSVPs are requested but not required- walk ins are welcome!
---