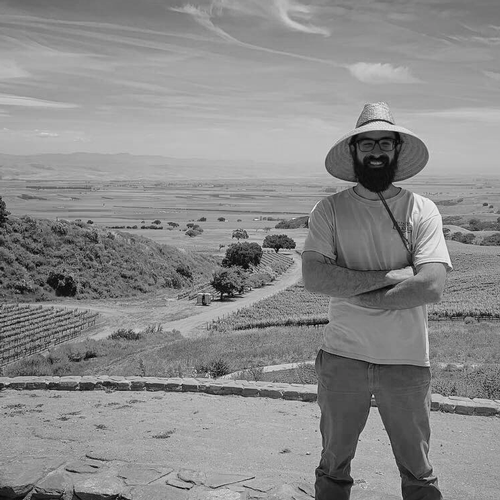 Ryan has been a part of the Enoteca family since the very beginning- his "a-ha" moment came with a bottle of 1985 Salon Champagne while working in the kitchen at Enoteca La Storia shortly after its founding. With a palate already honed by years of attention to the craft brewing scene, he quickly became a key part of the wine buying team and ultimately managed all retail operations. In 2012, Ryan passed the Certified Sommelier (Level 2) exam on his first attempt.
From 2015 to 2020, Ryan served as the Direct to Consumer Manager at Los Gatos's own Testarossa Winery. Known for his expert advice and excellent palate coupled with outstanding hospitality and customer service, he was instrumental in forming Testarossa's acclaimed Wine Education department as well as managing the intricate data systems and operations of a 30,000 case winery; all while witnessing first hand five vintages of producing, blending and bottling fine California wine.
In 2020, Ryan came back to the Enoteca family to lead the Enoteca Direct project, aimed at providing expertly curated wine selections and outstanding customer service to wine lovers both local and distant.
A wine geek first and foremost, Ryan's goal is to "demystify the confusion around the world's favorite beverage," aiming to make wines of all kinds accessible to everyone.
Other passions include mountain biking, backpacking, music and record collecting and Arsenal Football Club. With degrees in Philosophy and Psychology from UCSB, as Ryan says, "What else could I do but sell wine?"